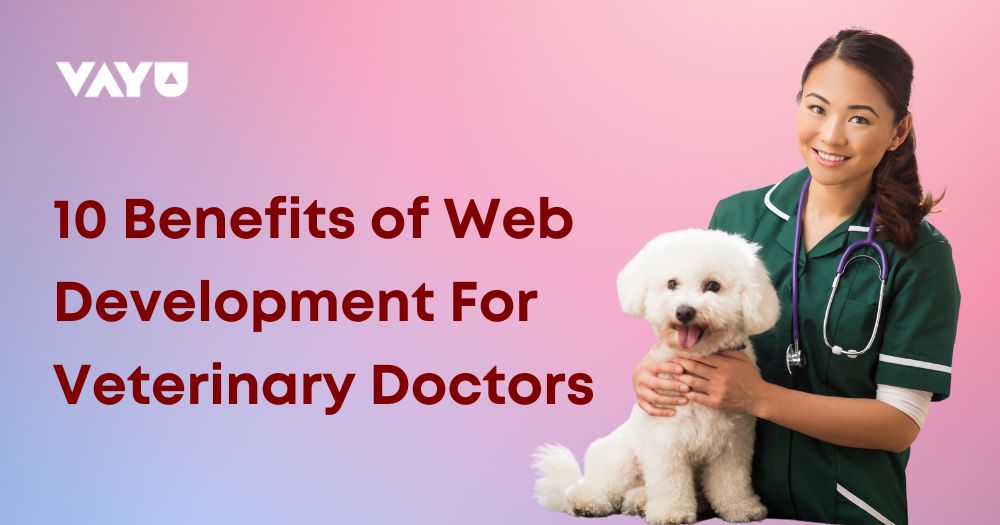 In our previous post, Digital Marketing Strategy for Veterinary Doctors, we explained how digital marketing could help veterinary doctors in India attract new patients and grow their businesses. Today we will help you take the first step, which is creating a professional website for your veterinary clinic or pet shop. Find out the 10 benefits of Website Development for Veterinary Doctors below.
Table of Contents
10 Reasons Why Veterinary Doctors Should Have a Professional Website
Increased online visibility
A website for your veterinary practice or pet shop can help you get in front of pet owners and customers. It will also allow search engines such as Google to show your business when people search for relevant keywords such as "veterinary clinic near me" or "pet shop near me". To reach even more people, a website can be used to run ads on Google, YouTube, Facebook and Instagram. A modern and well-designed website will also encourage happy customers to tell others about your clinic and its website.
Improved credibility and reputation
A nice-looking website will make a good impression on your potential clients, and it will make your veterinary practice look more professional and trustworthy. Showcasing positive reviews and testimonials from happy clients on the website will make people more likely to trust your practice.
In short, a website can help a veterinary practice look more professional and trustworthy, which can make people more likely to choose it for their pet's care.
Convenient access to information for clients
Having all the accurate information, such as business operating hours, services and resources on the website, can help your clients find the details required in a single place. They can access information anytime without calling the clinic during business hours.
Online appointment scheduling
An online appointment scheduling system can show real-time availability on the website so clients can schedule appointments easily from their phones or computer. It will help you to streamline the process and reduce the time and effort required for appointment scheduling and managing. The online appointment scheduling system for Veterinary Doctors can reduce the risk of missed appointments by automatically sending reminders to clients via email or text message.
Educational resources for clients
Providing informative articles, videos, tutorials, FAQs, and regular updates on your website can serve as a valuable educational resource for veterinary clients, which will help them to understand their pet's health better and provide proper care.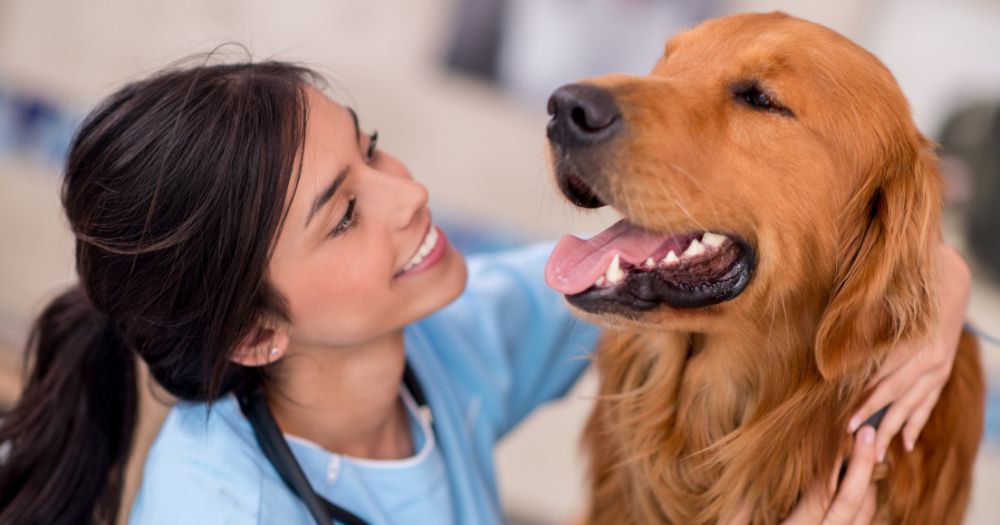 Increased engagement with clients
Veterinary Doctors can add informative content to the blog section by sharing updates and news about the practice and the pet health industry, encouraging the clients to stay informed and engaged. You can also engage clients with quizzes or polls and encourage them to learn more about their pet's health.
Marketing tool to reach new clients
Creating a landing page on the website and using it with Google Ads and Facebook Ads will help you acquire more clients. You can also link the website with your official social account on Facebook, Twitter and Instagram to reach potential clients through these channels. You can also optimize the SEO of the veterinary website and rank higher on Google for relevant keywords.
Customer relationship management
You can connect the website to email and newsletter systems for sending regular updates and reminders to their clients. You can also encourage the clients to fill out the feedback form on the website to get genuine feedback and reviews about their experiences. It will help you to improve the services further and maintain a good relationship with the clients.
Valuable data analysis
A website can allow veterinary doctors to track and analyze various metrics, such as the number of people visiting their website and the total duration of the visit. You can also track the maximum number of people visiting the website on which day. You can also analyze the effectiveness of your marketing campaigns through these metrics.
In simple terms, a website can give veterinary doctors a better understanding of their business by tracking important information and helping them make intelligent decisions to grow the business.
Competitive advantage over non-digital businesses.
Veterinary doctors without a professional website will have a tough time promoting their business and getting in front of potential clients. Their businesses will not be visible to all the pet owners who search on Google to find nearby veterinary or pet shops. They will waste time scheduling appointments manually and attending client calls for general queries.
Our Solution: Vayu Social Website Development for Veterinary Doctors and Pet Store

We at Vayu Social have extensive experience in creating modern and professional websites for veterinary practices and pet stores. We understand the unique needs and challenges of the veterinary industry. Our team of web design experts are highly experienced, knowledgeable and dedicated to providing the best possible solutions for your practice.
We are well aware that every veterinary practice is unique, and we work with you to create a website tailored to your specific needs. Get in touch to discuss how we can elevate your business with a professional website.
Call / WhatsApp: (+91) 86572-97713
Email: connect@vayusocial.com